The National Open Youth Orchestra (NOYO) is a world first, an ambitious orchestra launched in September 2018 to give some of the UK's most talented young disabled musicians a progression route. It promotes musical excellence, empowering disabled and non-disabled musicians aged 11-25 to rehearse and perform together as members of a pioneering ensemble.
Some of the National Open Youth Orchestra musicians play acoustic instruments; others, electronic instruments like the Clarion, which can be played with the movement of any part of the body including the eyes.
NOYO collaborates with cutting-edge composers to create exciting new music for a diverse range of musicians and instruments. Our first commission, 'The Umbrella' by Liam Taylor-West won a British Composer Award in 2018.
Join us for our first-ever performances in Spring 2020. Until then, we're in rehearsals. NOYO musicians want it to be challenging – for them, and for you. Stay tuned as we inject new diversity and creativity into the orchestra!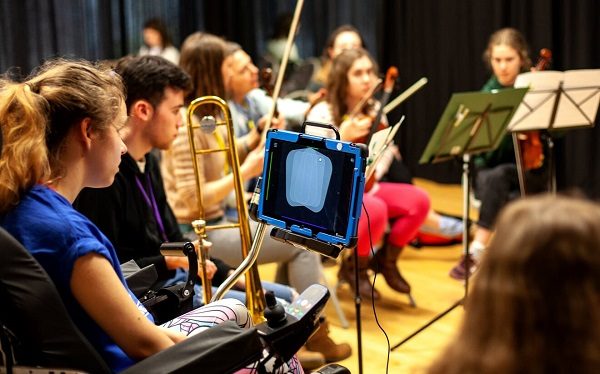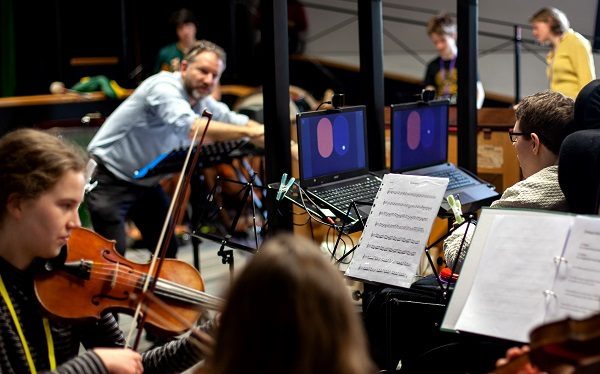 Get ready to apply!
Applications for an audition to start with the orchestra from September 2020 will be open on this website 1-31 March 2020. If you're a talented 11-25-year-old disabled or non-disabled musician, check out this year's criteria and start preparing... You can join rehearsals in London, Birmingham, Bristol or Bournemouth.
Read more