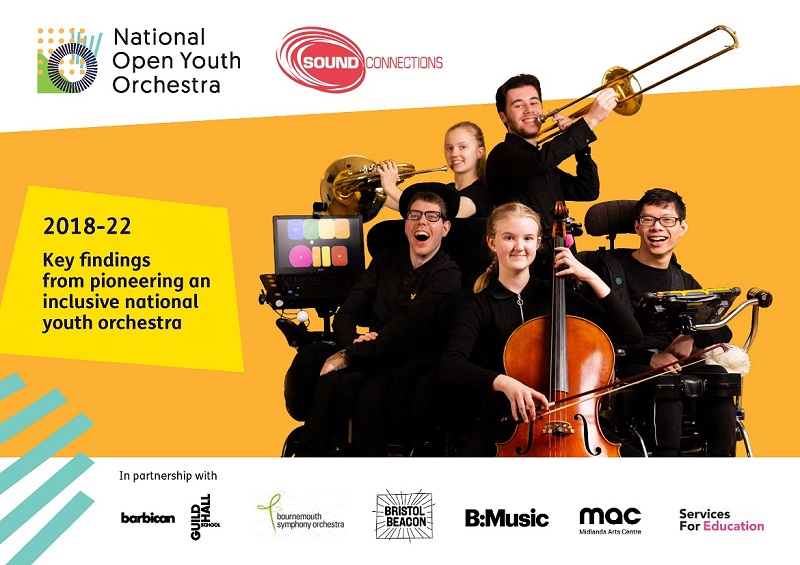 We're so proud of the work of everyone involved in building the National Open Youth Orchestra into an amazing community of musicians.
Read the 2018-22 report produced in partnership with independent researchers Sound Connections to find out more about our journey pioneering a more diverse and inclusive orchestra. The report was launched at the Association of British Orchestras (ABO) Conference 2023 and shares important things we've learned.
NOYO musicians hope that it will encourage others to open up opportunities to young disabled musicians:
"Everyone who has heard or experienced music would agree that it should be available to everyone. But there's a long way to go to actually make that happen. Reading about the National Open Youth Orchestra (NOYO)'s experience is an important start, but it needs to continue much further. We challenge you to think about how you can bring learnings from this report into your practice. Talk to others about it, share ideas and make change.
Ellen O'Brien (French horn), Georgina Spray (French horn), Oliver Cross (Harmonica and Bass Synthesizer) and Torin van Breda (Tenor horn)
Browse the report online:
2018-2022 report
Download the report as a PDF file
Download the report as a Word text-only-file