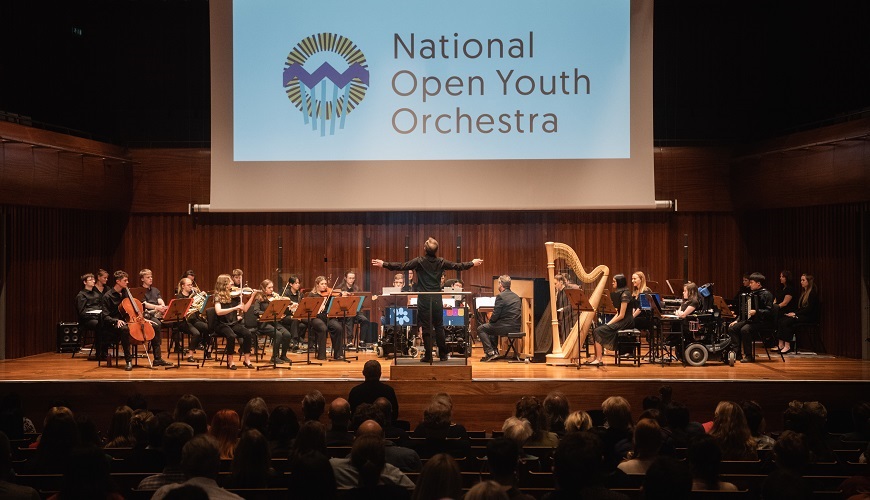 Thank you so much to everyone who came – and of course to all our partners, funders and generous donors who made our first-ever series of live concerts possible.
It was an honour to have composer Judith Weir CBE, the first female Master of the Queen's Music in the audience, and we loved reading her blog post about our London concert. We even got our first concert review by Thoroughly Good.
It was wonderful to receive so many standing ovations!
Behind the scenes, NOYO musicians' feedback was that learning new pieces for the concert was challenging but also great fun. The feeling before getting on stage was intense, including stage fright for some… But it felt fantastic when we completed all four concerts.
What an adventure it has been, from the residential to our last concert. So many people within our partner teams have helped to make it a success. After years of delays due to COVID-19, it was emotional when it all happened and we could finally play to live audiences!
We'd like to give our own round of applause to our amazing music leaders Sam Mason (Bournemouth NOYO Centre), Bea Hubble and Julia Koelmans (London NOYO Centre), Rosie Rushton and Kayleigh Kennedy (Birmingham NOYO Centre), and Charlie Groves and Musical Director Doug Bott (Bristol NOYO Centre), who also arranged the music for our concerts.
Watch some highlights from our relaxed performance with BSO Resound at Lighthouse Poole:
Tenor horn player Torin created a short 'Video diary' clip to share some of his favourite moments with you: