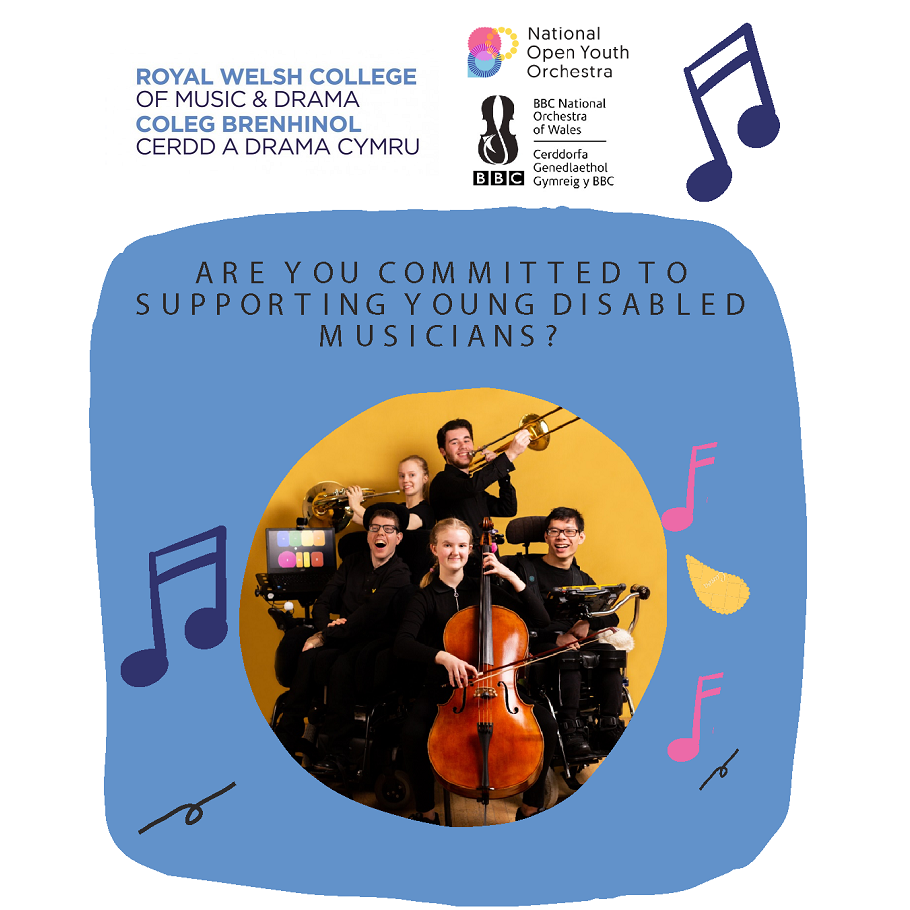 It's still early days, but exciting developments are brewing up in Wales! The Royal Welsh College of Music & Drama and the BBC National Orchestra of Wales are currently researching the possibility of setting up a NOYO Centre.
They would like to connect with schools, Music Education Hubs and arts organisations interested in supporting young disabled musicians.
This is your opportunity to contribute to the development of an inclusive ensemble where talented young disabled and non-disabled musicians based in Wales will rehearse and perform together.
If you share our commitment to injecting fresh creativity and diversity into the orchestra, be part of the conversation.
Email [email protected]. Or spread the word!