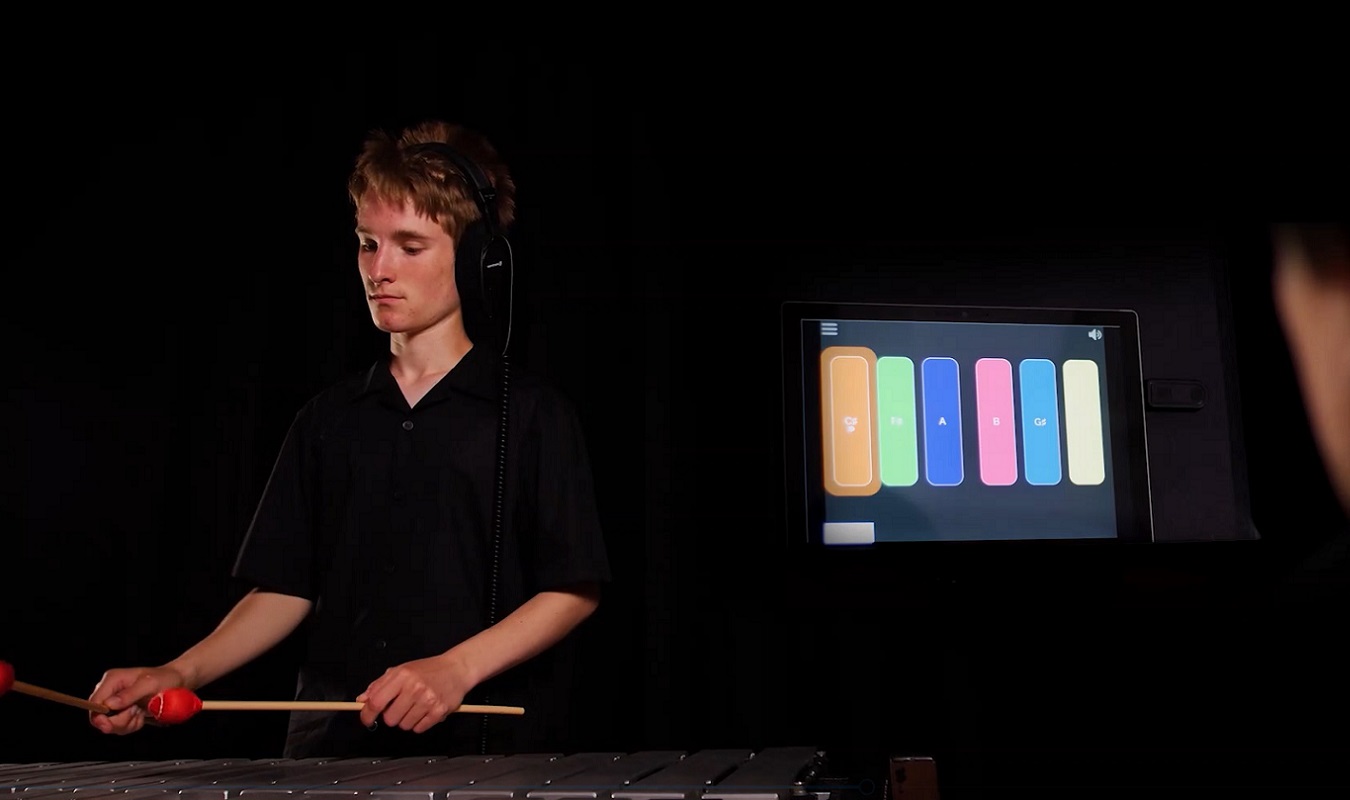 We're hugely excited to share the orchestra's first creative output: a music video of "What Fear We Then?", a brand new piece composed for the orchestra by Alexander Campkin, co-commissioned with Bournemouth Symphony Orchestra.
Filmed during the covid restrictions of 2021, this music video by award-winning director Justin Edgar showcases 26 NOYO members. Over a year, each musician rehearsed their parts remotely. It took hard work and discipline to pull this off as we couldn't rehearse the piece together in person.
After months of careful preparations, musicians made their way to London, Bristol and Bournemouth to be individually recorded playing live to create this unique film.
Discover the sounds of accessible and electronic instruments such as the Clarion, LinnStrument and Seaboard RISE alongside more familiar acoustic instruments, showcasing how diversity can open up exciting new musical possibilities for the future of orchestral ensembles.
We also take you behind the scenes, with two short documentaries: Jamie (Saxophone), Holli (Harpist) and Sally (LinnStrument) share their musical journeys with NOYO.
Alex Campkin gives a deeply personal introduction to the music. Watch his interview to find out the meaning of "What Fear We Then?" and the message of hope contained in the piece.
We'd love it if you could join us for our first concerts, for a live premiere of "What Fear We Then?"!